Well, I have the new blog mostly setup and going! As I have more time, it will continue to be updated, but for now, its good to go. I've got my Instagram feed linked over on the right, so you can keep tabs on where I am and what I'm seeing! You can of course keep up with me by following username '@stturn' on Instagram itself. I will have an email delivery service up shortly so you can get my latest content in your inbox should you like. Now for some content :)
As this is the first post on the new blog (all of my other content is gone. I decided I wanted to start from scratch), I wanted to talk about something I'm pretty excited about. This week, one of my favorite photographers David Duchemin released his first fine art book, SEVEN. I've got it preordered and I'm excited to get it (although I have to wait until June). The book is a collection of his personal work to date, and a testament to his journey as a photographer over the last 7 years. I'm looking forward to seeing some of the images that he hasn't showed the world yet.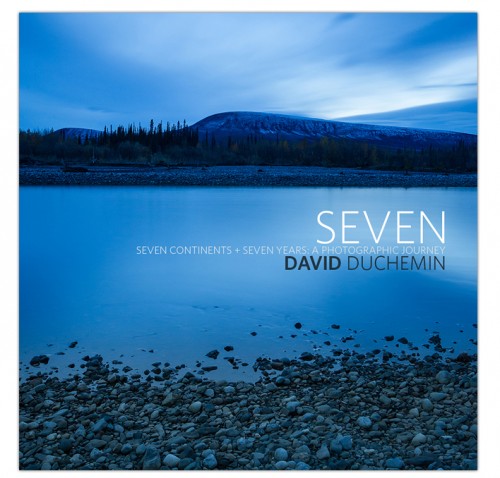 For those of you who may not know who David is, check out his blog here. His dedication to teaching, collaboration, and to what he does and why he does it is something that demands respect. David serves the NGO market by creating images that inspire and show hope for those in need around the world, in order to help these organizations attract investors and donors. He shoots for a market where there are not huge budgets for a professional photographer, and does it because he believes in what he is doing. His images really make a difference in the lives of people everywhere. It's great to support the work of someone who gives so much in so many ways to so many people. Go check out his blog, read the posts, buy his work! It's of the finest kind around.
It's through David's blog, books, work, and also my experiences abroad, that I have realized my passion for photographing the world can be used for something so much more than personal enjoyment and hobby. I really believe in social enterprise. Motivated, compassionate, individuals using their expertise and the power of the economy to change the lives of those around them is, to me, the most compelling solution for change. And so in December when I spent some time in Pakistan doing some engineering work for friend, I realized how important an image could be to marketing for an organization. Investors want to SEE what their money is going towards. It's a pretty big leap in understanding for me to make, because typically as an engineer I worry about manufacturing the product and leave selling it to someone else. But marketing takes on a whole new meaning when what you are selling is for the good of your neighbors around you.
I'm pretty fired up about this and where it will take me. Stay tuned!